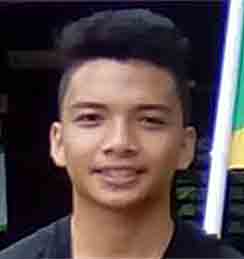 Edgar is hardworking, disciplined and diligent in his studies. He excels academically and is ranked #1 in his class. He has a 92% grade point average. He is also a good leader and was elected vice president of the Supreme Student Council.

Goals: Edgar would like to become a civil engineer or a teacher.

Favorites: In school, Edgar likes mathematics. He also enjoys playing volleyball and badminton.

Family: He lives with father, grandmother and two cousins. His mother left the family when he was 2 years old.

Income: His father does not have a stable job. When possible, he works in construction earning about $5 a day.

Housing: Their home has walls of hollow blocks. The roof is made of sheet steel. The floor is tile.
Sponsor monthly, quarterly, or annually