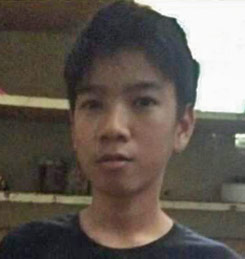 Jonas studies hard and is involved in school activities. In his first year of college his average GPA was 94%. His father is a farmer who earns less than $100 per month. Jonas helps his family financially as he can, such as collecting and washing bottles that the family sells in a junk shop.

Goals: Jonas wants to finish his studies and become an engineer.

Favorites: In school, he likes mathematics.

Family: Jonas lives with his parents, five siblings and a nephew.

Housing: Their home has walls of hollow blocks. The roof is made of corrugated steel sheets.
Sponsor monthly, quarterly, or annually