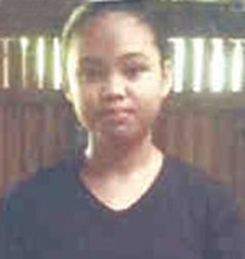 Realyn is quiet, but excels in everything she does. She was in the top two of her class in grade 8. She has been a classroom vice president, a science club secretary and the AP (Advanced Placement) club treasurer. She is an honor student and has participated in Science and Technology Writing Contests and other contests. She has a 94% grade point average.

Goals: She would like to become an astrobiologist. She would also like to build a home for her family.

Favorites: In school, Realyn likes Science, Math and Filipino.

Family: Realyn lives with her parents and a younger sister.

Income: Her mother works several part-time jobs, but her father does not have a stable job. The family of 4 lives on about $4 a day.

Housing: Their home has walls of hollow blocks. The roof is made of corrugated steel sheets. The floor is concrete. Some windows are bamboo slats and some are glass.

Sponsor monthly, quarterly, or annually