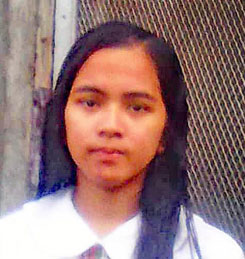 Ria has a strong desire to discover and explore. She wants to enhance and engage herself in different activities that will help her achieve excellence and success. She has been a classroom and a YES-O officer. Ria placed third in a district-level Science Quiz Bee. She is a consistent honor student with a 92% grade point average.

Goals: Ria wants to become a doctor.

Favorites: In school, she likes Science and reading stories.

Family: Ria lives with her parents and two younger siblings.

Income: The family of 5 lives on about $6 a day.

Housing: Their home has walls of tin sheets. The floor is concrete.
Sponsor monthly, quarterly, or annually