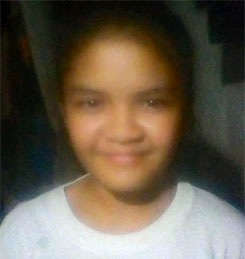 Angeline is consistently a top student in her class. She meets all academic requirements even though her parents cannot support her daily needs. She also has the qualities of a good leader. She volunteers to lead groups and strives to help her classmates. Her classmates love her because of her humble attitude and good example. Angeline is an honor student, a classroom officer and has a 91% grade point average.

Goals: She wants to become a school teacher.

Favorites: In school, she likes Science and intramurals. She also likes reading and writing.

Family: Angeline lives with her parents and seven siblings.

Income: The family of 10 lives on about $5 a day.

Housing: Their home has walls of bamboo and coco lumber. The roof is made of corrugated steel sheets. The floor is concrete and packed dirt. The windows are bamboo slats.
Camarines Sur, Philippines