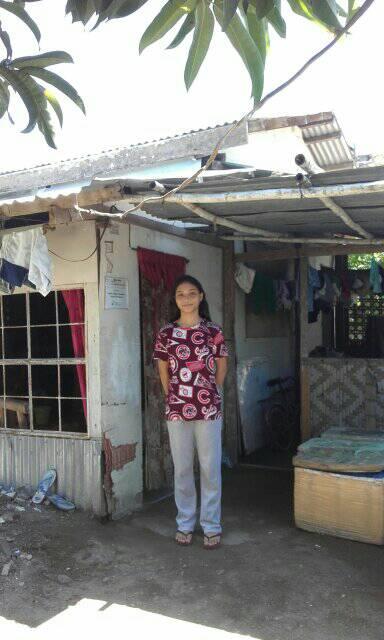 Danielic is passionate about learning and always displays a positive attitude. Additionally, she has leadership skills and was elected president of her class. Danielic has a 97% grade point average and is a high honor student.

Goals: She wants to become a lawyer.

Favorites: In school, she likes math.

Family: Danielica lives with her parents and four siblings.

Income: The family of 7 lives on about $5 a day.

Housing: Their home has walls of coco lumber. The roof is made of corrugated steel sheets. The floor is just packed dirt. The windows are bamboo slats.
Sponsor monthly, quarterly, or annually