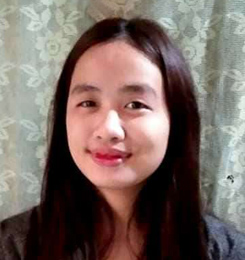 Rosemarie has a positive attitude, is committed and is diligent in everything she does. She studies hard and strives for excellence. During the pandemic, she has been tutoring her three younger siblings. Rosemarie has a 91 grade point average.

Goals: She wants to become a physician.

Favorites: In school, she likes Filipino. She is a badminton champion.

Family: Rosemarie lives with her parents and six siblings.

Income: The family of 9 lives on about $4 a day.

Housing: Their home has walls of hollow blocks and coco lumber. The floor is linoleum. The windows are bamboo slats.
Sponsor monthly, quarterly, or annually