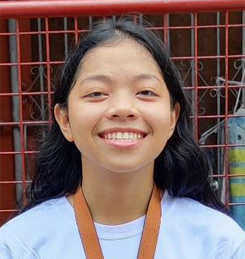 Marjore has a strong will to learn and excel. She been at the top of her class, is determined to achieve her goals and finish her studies. As a classroom president and math club PIO (Public Information Officer) Marjore shows leadership skills. She is an honor student with a 94% grade point average.

Goals:Marjore wants to become an accountant and a business woman.

Favorites:In school, she likes math.

Family:Marjore lives with her parents and three older siblings.

Income:The family of six lives on about $8 a day.

Housing:Their home has walls of bamboo and hollow blocks. The roof is made of nipa leaves and corrugated steel sheets. The floor is concrete. The windows are plywood.
Sponsor monthly, quarterly, or annually