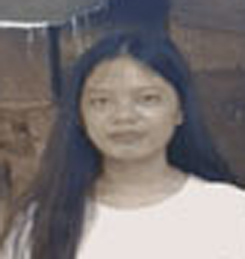 Lorriane has good leadership skills and has been a class president. She is goal oriented, willing to serve others, a good listener and a good decision maker. She is an honor student with a 92% grade point average.

Goals:Lorriane would like to become a lawyer or doctor.

Favorites:In school, she likes English, Science and Filipino.

Family:Lorriane lives with her parents and three siblings.

Income:The family of 6 lives on about $3 a day.

Housing:Their home has walls of plywood. The roof is made of corrugated steel sheets. The floor is concrete.
Sponsor monthly, quarterly, or annually