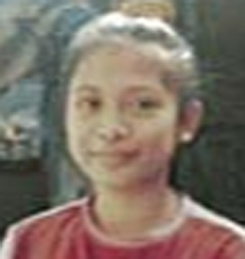 Kathleen is an intelligent and hardworking student who does all her assignments on time. She also has strong leadership skills and helps fellow students in their studies and extracurricular activities. She has an 89% grade point average.

Favorites: In school, she likes English, Science and MAPEH (Music, Arts, Physical Education and Health).

Family: Kathleen lives with her parents and seven siblings.

Income: The family of 10 lives on about $8 a day.

Housing: Their home has walls of hollow blocks. The roof is made of corrugated steel sheets. The floor is concrete. The windows are bamboo slats.
Sponsor monthly, quarterly, or annually