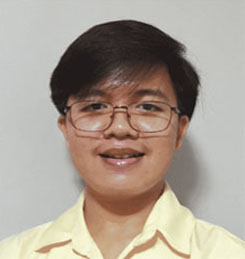 Dan is a consistent honor student and belongs to the Science and Technology Education section. He always strives for excellence. Even during pandemic restrictions (with no face-to-face contact), he has shown leadership skills. He became the grade 9 representative for YES-O (an organization that campaigns for environmental protection). Dan has a 95 % grade point average.

Goals: He wants to become an architect.

Favorites: In school, he likes Science and MAPEH (Music, Arts, Physical Education and Health).

Family: Dan lives with his parents and three siblings.

Income: The family of 6 lives on about $6 a day.

Housing: Their home has walls of concrete. The roof is made of corrugated steel sheets. The floor is concrete. The windows are glass.
Nueva Ecijah, Philippines
Sponsor monthly, quarterly, or annually