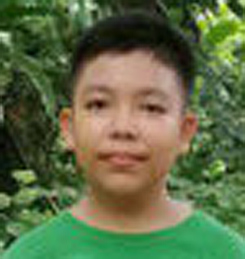 Rommel is a dedicated student who works hard and has the potential of attending college. He is a kind, good leader and has served as a class vice president. He is an honor student with a 90% grade point average.

Goals: Finish his education.

Favorites: In school, he likes Math, English, Science and TLE (Technology and Livelihood Education).

Family: Rommel lives with his parents, a grandmother and one sibling.

Income: The family of 5 lives on about $3.50 a day.

Housing: Their home has walls of wood. The roof is made of corrugated steel sheets. The floor is bamboo. The windows are bamboo slats.
Sponsor monthly, quarterly, or annually