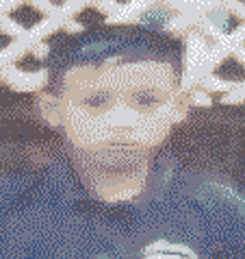 John is a hardworking and diligent student. He regularly submits assignments on time. He also participates in class discussions, shares his knowledge of topics being discussed and is always willing to help other students. John follows school regulations and stands for what he thinks is morally right. He is an honor student with an 88% grade point average.

Goals: John wants to become an engineer.

Favorites: In school, he likes Science.

Family: John lives with his parents and five siblings.

Income: The family of 8 lives on about $5 a day.

Housing: Their home has walls of nipa leaves. The roof is made of corrugated steel sheets. The floor is dirt. The windows are bamboo slats.
Camarines Norte, Philippines
Sponsor monthly, quarterly, or annually