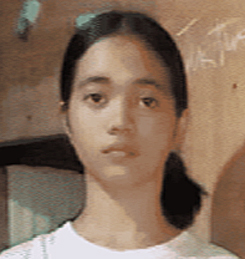 Mariel is a diligent student who studies hard, has a 92% grade point average and is an academic achiever. Teachers can depend on her when they assign tasks to her. She has served as a class secretary.

Goals: Mariel wants to become an engineer.

Favorites: In school, she likes Math and Filipino.

Family: Mariel lives with her parents and four siblings. One of her siblings was a disability.

Income: The family of 7 lives on about $10 a day.

Housing: Their home has walls of plywood. The roof is made of corrugated steel sheets.
Sponsor monthly, quarterly, or annually