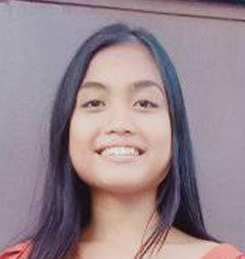 Issa Mae is an honor student with a 91% grade point average. She served as the secretary of the SSG (Supreme Student Government) organization and learned her responsibilities for that organization. She strives for excellence in all her academic activities (e.g., projects, quizzes, homework, etc.).

Goals: Issa Mae wants to become a math teacher.

Favorites: In school, she likes science and math.

Family: Issa lives with her parents and four siblings.

Income: The family of seven lives on about $4 a day.

Housing: Their home has walls of wood. The roof is made of steel sheets. The floor is concrete and dirt. The windows are bamboo slats.
Camarines Sur, Philippines
Sponsor monthly, quarterly, or annually