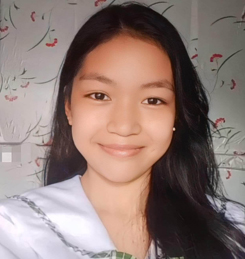 Christine demonstrates her desire to learn by her perfect attendance. She is often a group leader or class officer. She is a consistent honor student with a 94% grade point average.

Goals: Christine wants to become a nurse.

Favorites: In school, she likes math and science.

Family: Christine lives with her mother and five siblings.

Income: The family of 7 lives on about $2 a day.

Housing: Their home has walls of plywood. The roof is made of Yero (galvanized iron sheets). The floor is cement. The windows are screens.
Sponsor monthly, quarterly, or annually