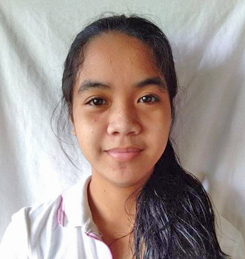 Michaela is interested in learning and performs well academically. She never misses classes. She has the potential to be a good leader and is often chosen to lead her classmates in group activities. Michaela is an honor student.

Favorites: In school, she likes science and math.

Family: Michaela lives with her parents and four siblings.

Income: The family of 7 lives on about $9 a day.

Housing: Their home has walls of concrete and plywood. The roof is made of steel sheets. The floor is concrete. The windows are mostly wood.
Sponsor monthly, quarterly, or annually