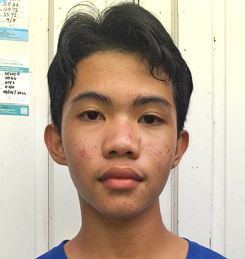 Ivan is eager to learn new things and often asks questions for clarification. He has been a class president and assisted his teacher in setting rules, regulations, and supervising activities. He is responsible, reliable, and at the top of his class. Ivan is an honor student with a 91% grade point average.

Goals: Ivan wants to become an engineer.

Favorites: In school, he likes Math.

Family: Ivan lives with his parents and two older siblings.

Income: The family of five lives on about $7 a day.

Housing: Their home has walls of concrete blocks. The roof is made of steel sheets. The floor is concrete. The windows are glass.
Sponsor monthly, quarterly, or annually