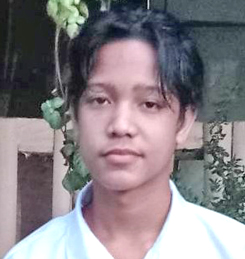 Eldon shows an eagerness to learn. He studies hard and always does his best. He also shows great leadership skills as he guides classmates in activities. He is an honor student with a 92% grade point average and will certainly do well in college.

Goals: Eldon wants to be a businessman.

Favorites: In school, he likes science and math.

Family: Eldon lives with his parents and three younger siblings.

Income: The family of six lives on about $6 a day.

Housing: Their home has walls of plywood. The roof is made of steel sheets. The floor is bamboo. The windows are bamboo slats.
Sponsor monthly, quarterly, or annually